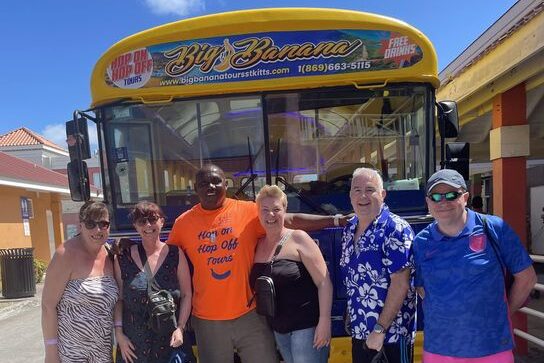 Join the fun! Create memories! Live your dreams! Take as many pictures as you can! Record your experiences! WE offer 360° views available on our open bus tours.
Here at Big Banana Tours St. Kitts you can book ANY type of special celebration and view the beautiful sites of St.Kitts
Details:
Groups start from a minimum of 10 guests. Come and have a great time with us with your friends and families.