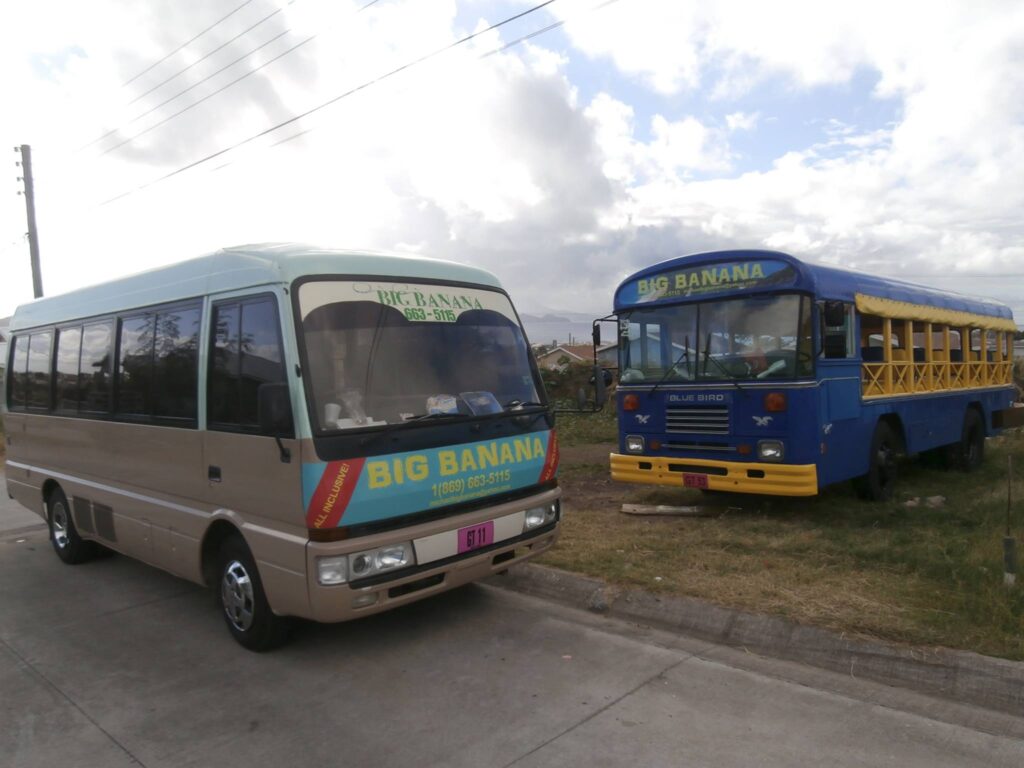 Michael Bridegwater is a multi-talented, jack-of-all-trades that wears four caps while doing tours.
Tour Guide and operator – #1 Taxi/Tour Guide in St. Kitts
Soldier in the National Guard – SECURITY FOR SURITY!
Stand up Comic – now Sit Down Comic!
Bartender – I serve all the drinks professionally!
Big Banana Tours St.Kitts is one of the best tour experiences that you can have on St. Kitts and Nevis!
Our full panoramic view tours are conducted through the use of a large, comfortable, open air bus that that allows customers to feel the natural elements of St. Kitts.
The 25-seater open bus tour has with FREE Wifi, music and drinks (rum), ALL INCLUSIVE!
We do full or half island tours, rain forest tours, beach trips, birthday parties, group parties, weddings etc. You name it, We accompany it!
Tours last about 2 – 2 ½ hours on average. Open to scheduling more time if requested by patrons. Open bar with a variety of rum. Panoramic View tours of the beautiful sights of St. Kitts.
Contact us at 869-663-5115 or email us at info@bigbananatoursstkitts.com or michaelbigbanana@yahoo.com.